Besan or kadalai mavu (in Tamil) is a pantry staple in most Indian kitchens and so it is in my kitchen. Having something does not necessarily mean it is being put to good use. I had exactly 2 uses for my besan. One, on those rare occasions when I made bhajji, the second but the most often use was for washing away smelly dishes.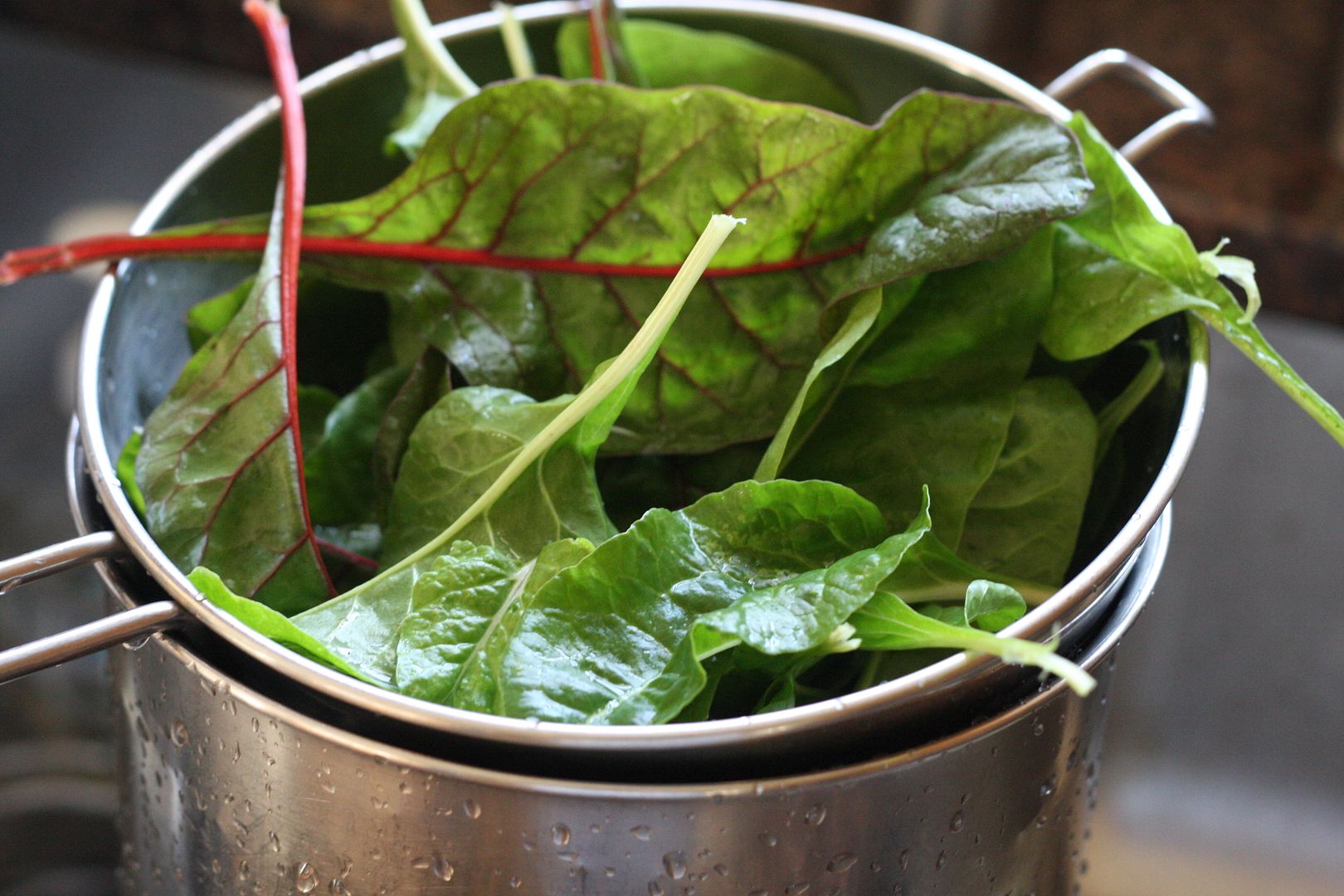 Last of the Chard leaves
Did you know? Besan is great for removing odors(fishy, oniony, burnt, any smell really) from vessels or even my kitchen sink. Try it for yourself you will see.
The unsought after besan flour is now all the rage ever since I discovered vegetables stir fried with besan like this and this. In all this besan love I got a packet of besan even before it was over.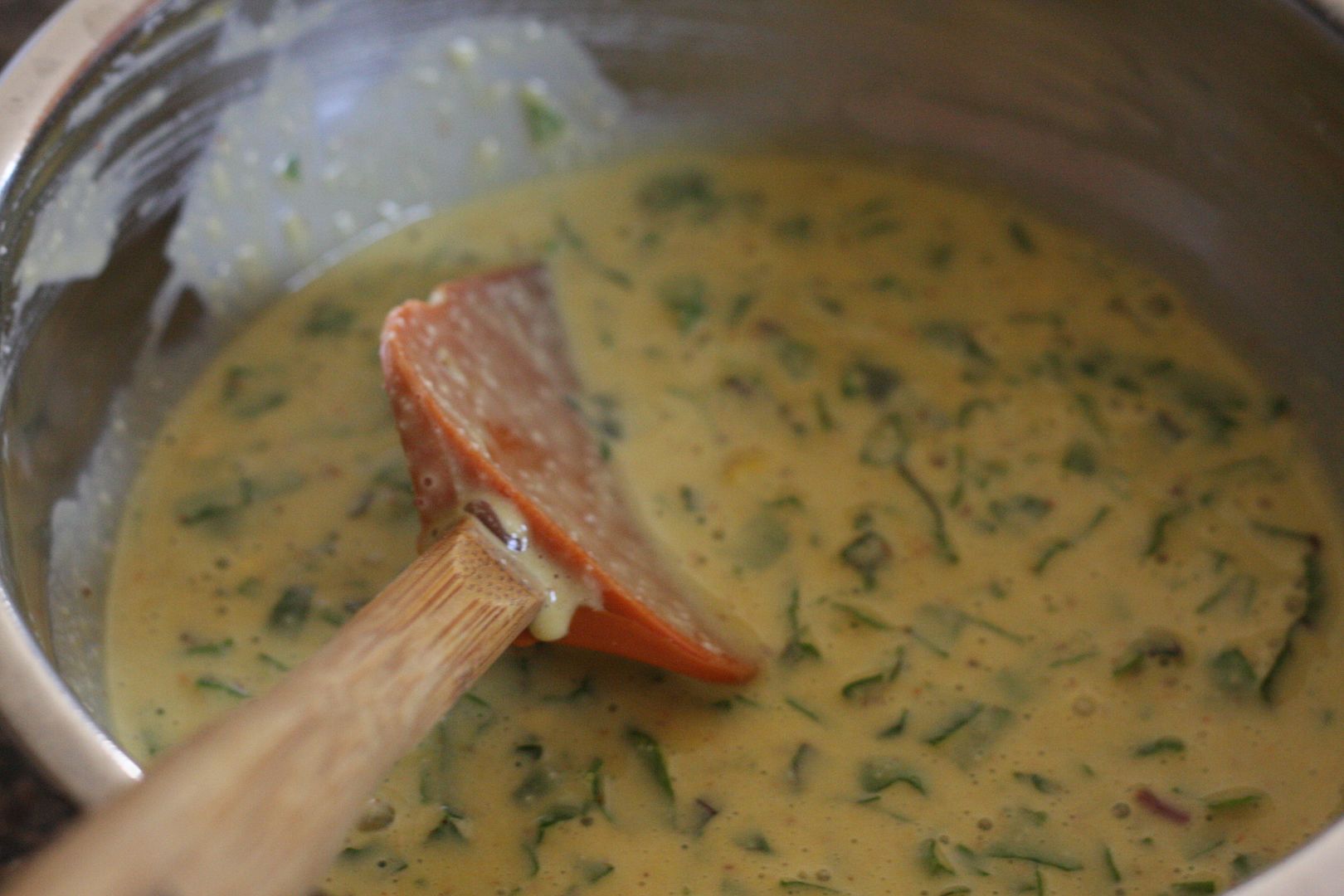 batter
Just as well since these besan pancakes were waiting to be tried for a long time. Most recipes I saw called for coriander leaves. I did not have any, this recipe on Veggie Belly gave a perfect opportunity for using those last of the Swiss chard leaves left. I am glad I did, the frost all this week would have killed them otherwise.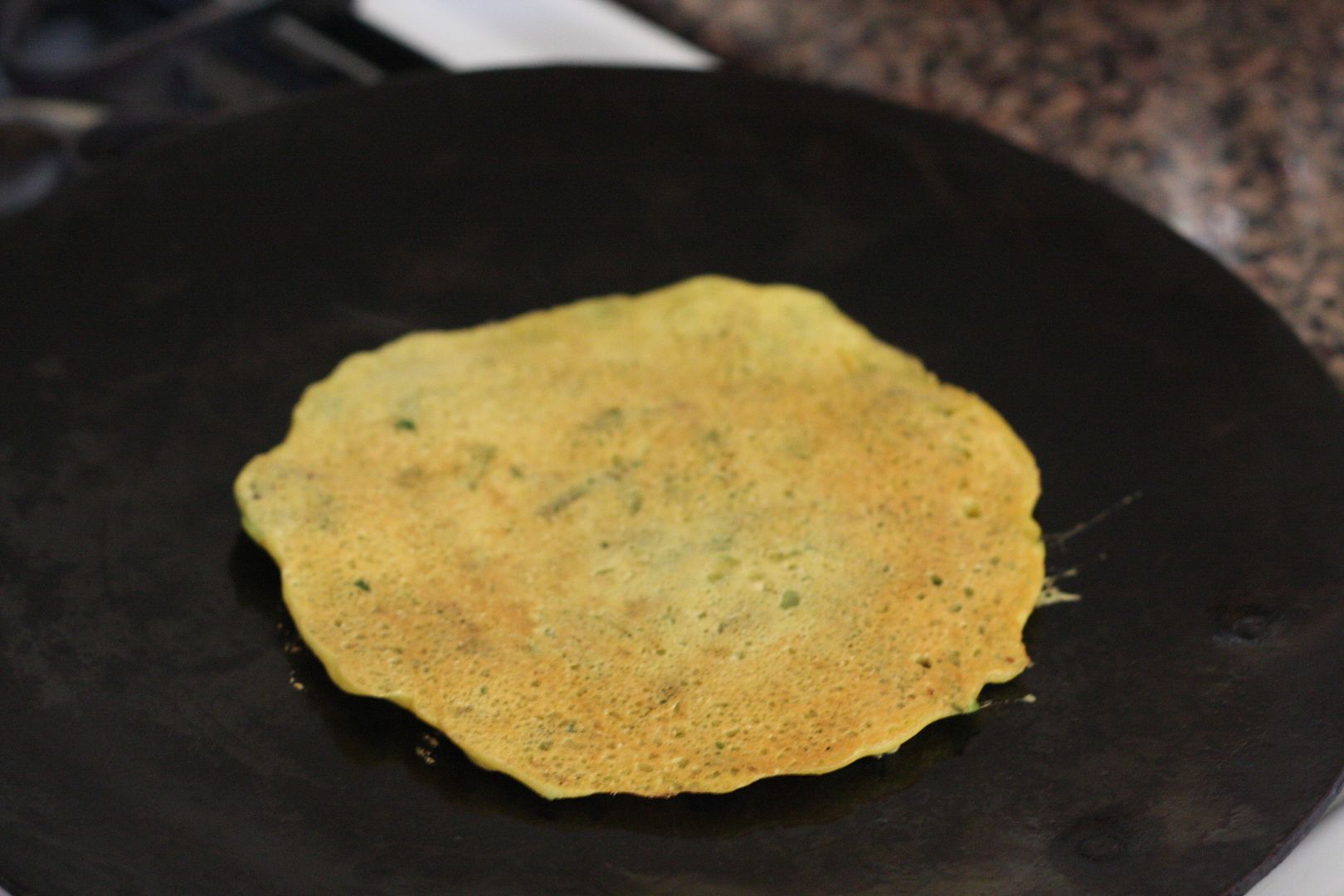 Ajwain is my new spice of the year and any savory dished cooked with besan you absolutely cannot leave it out. These pancakes are delicious on a lazy weekend morning.
Spicy Besan Pancakes
Ingredients
1. 1 Cup of besan
2. 2 tbsp of cream of wheat
3. 1 tbsp rice flour (optional)
4. 1 tbsp grated ginger
5. 1 tbsp cayenne pepper
6. 1 tsp turmeric powder
7. 1 tsp ajwain seeds
8. 1/2 tsp of baking powder
9. 2 cups of finely chopped chard leaves
10. salt to taste
11. 1 cup of water + 1 tbsp of yogurt

Method
1. Whisk together dry ingredients, ginger and the chopped chard leaves. Add in the whisked yogurt and water slowly as you are mixing and make the batter as thick as pancake batter (moist but not runny)
2. Heat a griddle or flat bottomed pan and add a laddle of batter, spread it as thick or as thin as you would like
3. Add spray or oil on the sides, let them cook on one side till slightly golden
4. Flip and cook on the other side

Serve with any spicy chutney. We had them with tomato chutney. You could choose from one of these chutney recipes.